Best 3 Places to Visit in Yelahanka
There are many exciting places to visit in Yelahanka. One can discover new places near Yelahanka while staying at Attide Banquet Hotel in yelahanka Bangalore. Yelahanka is a suburb of Bangalore city. From natural lakes to amusement parks and entertainment places, Yelahanka has all the benefits to make you happier during your visit to the city. There are many Hotel near bangalore International Airport like Attide Hotels where you can book your stay. Bangalore is known for its best infrastructure facility, and the city has gained a name as Silicon Valley along with 'Garden City.' Attide Hotels has Multi cuisine restaurants in Yelahanka, Bangalore where you can taste the best dishes. Here we have provided with three best places to visit in Yelahanka where you can have the best time of your life for a while.
Jayaprakash Narayan Biodiversity Park
The Jayaprakash Narayan Biodiversity Park (popularly known as JP Park) opened in the year 2006.  There are several worth-to-visit Multi cuisine restaurants near Yelahanka, Bangalore and also for a special occasion you can book the Banquet Hotel at yelahanka Bangalore. The park has 60,000 flowering plants, nearly 20,000 varieties of plant species and around 5000 medicinal herbs. Pavithra Vana is the groove in the park and the other mini grooves named as Navagraha Vana, Nakshatra Vana, and Rashi Vana. Now Book rooms near Bengaluru International Airport at Attide Hotels to have the best stay while on your visit to Bangalore. There are sculptures of animals and human beings, attracts the visitors of the park. JP Park Musical Fountain is one of the most loved attractions in the park that everyone waits till evening to see it.
Lumbini Gardens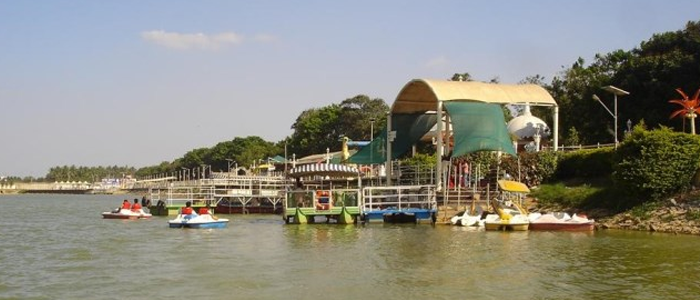 Lumbini Garden is an eco-friendly water amusement park in Bangalore. Situated on the banks of the Nagavara Lake on the Outer Ring Road of Hebbal, this leisure park is the ideal place to spend evening time with family and friends. There are many business Hotels near Aster CMI hospital where you can have all the comfort while your stay at Attide Hotels. The park along the lake stretches over an area of 1.5 km and surrounded by lush greenery. Lumbini Garden offers best entertainment choices which include Wave Pool, Boating, Coffee Boat Rides, and Kids Park. Attide Hotels is the best stay choice in Bangalore North Hotels near BIAL. There are few eateries inside the park where you can have good quality and tasty snacks. The park is also best known as event zone, where people can host parties and other events. Corporate parties, birthday parties, anniversary parties, school picnics are some of the events that Lumbini Gardens allows to do there.
Hebbal Lake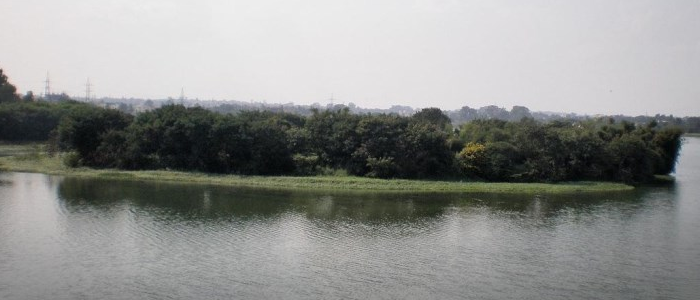 Hebbal Lake is a public leisure park in Bangalore located on the Outer Ring Road, Hebbal. The lake is open on all days from 7 am to 8 pm of the week. Among other lakes in Bangalore, Hebbal Lake is a well-maintained and existing natural lake in Bangalore. Many localities in Hebbal, visits the lake for jogging and bird watching early in the morning. For your lavish and comfort stay, there are various choices which include Attide Star Hotel near Bangalore International Airport which is few minutes' drive from Hebbal Lake. The lake surrounded by lush greenery where you can find various plants and tree species. Several species of birds like pale-billed flower peckers, spot-billed ducks, cranes, herons, kingfishers, egrets, tailor birds that you can see when you visit the lake. Hebbal Lake is an ideal place and paradise for nature photographers and bird watchers.