Best Hotel Near Airport Road Bangalore
The region of Bangalore International Airport comprises several options of hospitality services that one can avail during the visit to the Bangalore city. Among many, Attide Hotels in bangalore International Airport Road is one such perfect place that makes your stay truly worthwhile. This boutique hotel features modern interiors and includes all the modern amenities. Attide hotels in Bangalore has well-appointed rooms and interiors have an appealing colour combination. Attidehotels being  Bangalore North Hotels near BIAL allows to arrange business meeting and organize a special event.
The Bengaluru international airport in North Bangalore, offers finest restaurants namely 'Urban flavours',coffee shop namely  'Cafe Delicas' , and best hotels for accommodation that you choose as per your preference. There is a Cafe Delicas, 24 hours open Coffee Shop in Yelahanka and Urban Flavours, Multi cuisine restaurants in Yelahanka, Bangalore in the premises of Attide hotel.
Attide Hotels with boutique-style rooms offer their visitors a uniquely designed four types of rooms that are ideal for a comfortable stay. With less space, Book rooms near Bengaluru International Airport during your visit to the city. The premium rooms at this hotel with an impressive atmosphere gives an experience of lavish living. The rooms at Attide Hotel in Bangalore makes a perfect choice for the single traveller. This Bangalore hotel rooms have nice lighting and have a king size bed that will certainly inspire the traveller for a comfortable sleep. The interior of the room in Bangalore is fascinating. The rooms in Attide hotel Bangalore creates a perfect atmosphere for both leisure and business stay.  The hotel has more space than you imagined and the lavishness welcomes you with all the facilities. Well, Book rooms near Manyata tech park at Attide Hotel and experience relaxing yet perfect stay during your visit to the city either for business or leisure purpose.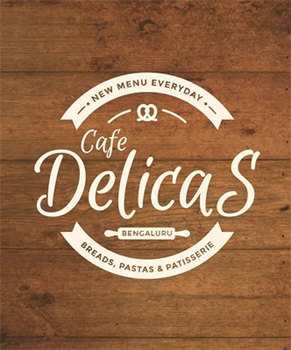 Bangalore being a diversified city offers continental to Chinese Cuisines and Italian to Indian Cuisines, find the wide-variety of dishes that you love to have. Attide hotels Bangalore is one of the popular boutique business hotels in Bangalore offering all the luxury and simplicity services that you need. North Bangalore is a popular place for many landmarks like restaurants, pubs, theatres, shopping malls, and temples. Find many Budget Hotels in Yelahanka and also Star hotels near Manyata tech park that suits your preference. You can relax in this boutique hotel in the rooms. Among many hotels, Attide Hotels near RMZ galleria is one such perfect option situated opposite to Jakkur Aerodrome in the prime locality of North Bangalore. Attide Hotels near Columbia Asia provides ample of amenities and responsive hospitality service without compromising on quality.