Stay In Best Boutique Hotel near Airport Road Bangalore
When we talk about exploring a destination or going on a business trip, the foremost question arises where to stay? Are there any best hotels nearby or in the locality? Choosing the best hotel to stay in the city without seeing it while being somewhere in, the corner of the world is not easy. In the city like Bangalore, there are a number of hotels in Bangalore Airport Road and Restaurants in Yelahanka where the city visitors can have a delightful day. Divided into South, North, East and West regions, Bangalore has it all for all. Among, North Bangalore is the region that is surrounded by scenic and beautiful views of the pleasing atmosphere. To reach Bangalore International Airport and the famous Nandi Hills you have to take North Bangalore locality. Hennur Biodiversity Park is also in this region. Besides these, numerous leisure places are available in North Bangalore region, and you can find premium yet casual Hotels near Bangalore International Airport.
Attide Hotels – Newest Opulence In North Bangalore
Attide Hotels is the best boutique hotel in Bangalore that makes your stay truly worthwhile. This boutique hotel features modern interiors and includes all the modern amenities. The hotel in Bangalore has well-appointed rooms and interiors have an appealing colour combination. You can relax in this boutique hotel in the rooms. There are many business hotels near Bangalore international airport where you can have business meeting and comfort while on a leisure stay. Attide Hotels is one of the popular boutique business hotels in Bangalore offering all the luxury and simplicity services that you need. The hotel has more space than you imagined and the lavishness welcomes you with all the facilities. Being surrounded by the quiet and peaceful ambiance, it makes a perfect hotel to book rooms for leisure and business trip.
Attide Hotels with boutique-style rooms offer their visitors uniquely designed rooms that are ideal for a comfortable stay. The Executive Room is the perfect choice for a single or double traveller and premium rooms at this hotel with an impressive atmosphere will spoil you.
The interior of this hotel room in Bangalore is fascinating. The suite rooms create a perfect atmosphere for both leisure and business stay. In the multi-cuisine restaurant and cafe available in the premises of Attide Hotels provides everything that is delectable. The Urban Flavours Restaurant and Cafe Delicas serves delicious cuisines that make your taste buds crave for more.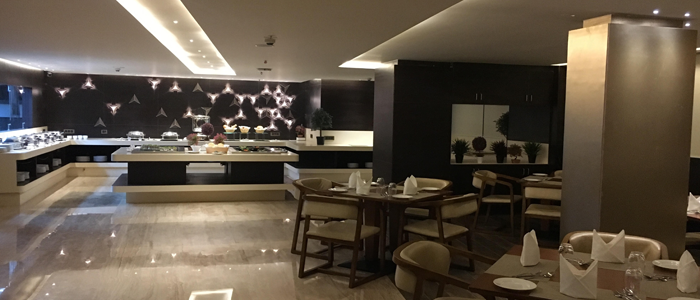 Relax and enjoy your stay while experiencing everything best during your visit to Attide Hotels. If you are searching hotels near Bangalore International Airport, then definitely worth to book your room at Attide Hotels close to Jakkur Aerodrome.