Why Choose North Bangalore Hotels – Overview
Bangalore is a capital city of Karnataka state and also called IT city of India. Numerous lakes and gardens are the main attraction to the city. Once, Bangalore was a summer vacation place for many rulers. The climatic condition of the city is suitable for everyone and Bangalore experiences tropical savanna. Bangalore or Bengaluru has a rich cultural heritage, and the city was established 1573 by Kempe Gowda. From shopping malls to restaurants & pubs, theaters, amusement parks and music & literature, the metropolitan city has everything that interests you. Bangalore is a home for diversified religion and languages. The city comprises of many top-notch landmark Hotels in North Bangalore and many other Multi-cuisine restaurants that are ideal for casual dining with family and friends.
Bangalore is a home for nightlife; many pubs and lounges add a sparkling touch to your weekend celebration. With an identity as a pub city, Bangalore has everything that makes your evening with your friends fabulous and joyful. For food lovers and nightlife seekers, Bengaluru is a perfect place to celebrate the weekend in a unique way. Have weekend brunch in the Bangalore North Hotels in Bangalore international Airport Road and enjoy the taste of the most popular cuisines. The city has bagged many awards and recognition for its wonderful hospitality service. Many renowned personalities like celebrities, sportsman, scholars and other are fond of Bangalore's restaurants where they serve delicious yet authentic tasty dishes that are worth for the pay.
Attide Hotels- Finest Boutique Hotel in Bangalore
Be a new to Bangalore or you an old Bangalorean, finding the best hotels and tasty foods in restaurants is not so easy. Bangalore being a diversified city offers continental to Chinese Cuisines and Italian to Indian Cuisines, find the wide variety of dishes that you love to have.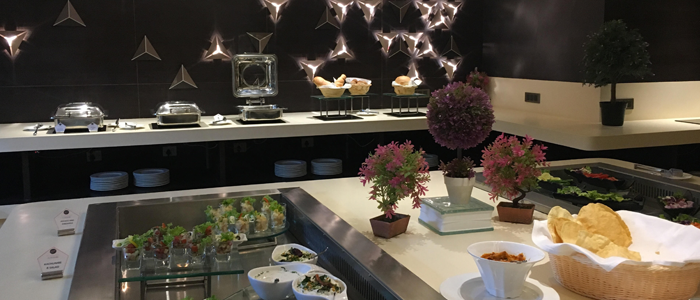 North Bangalore is a popular place for many landmarks like restaurants, pubs, theaters, shopping malls, and temples. Find many Budget Hotels in North Bangalore and also from 5–star hotels to boutique hotels you can choose the best one that suits your preference that is located in many other places of Bangalore. Among many hotels, Attide Hotels is one such beautiful place that is situated in the prime locality of North Bangalore.
Experience an ultra-modern stay on your business or leisure visit to the Bangalore city in a friendly ambiance. North Bangalore is a popular place for many landmarks like restaurants, pubs, theaters, shopping malls, and temples. Attide Hotels offers a comfortable stay to tasty cuisines, choose this boutique hotel near Jakkur Aerodrome on the way to Bangalore International Airport. In this boutique hotel ideal for business and leisure visit, you can have a blissful stay. In Urban Flavours multi-cuisine restaurant and Cafe Delicas 24/7 shop offers an amazingly delightful and truly scrumptious menu in a pleasant ambiance that introduces you to the authentic taste. Make your stay in Attide Hotels one of the memorable ones.