Why Choose Urban Flavours & Cafe Delicas in North Bangalore
Yelahanka is North Bangalore's one of the best locality which has all the benefits to make you happier during your visit to the city. There are number of Restaurants in yelahanka where visitors can stay and enjoy delectable foods served. Attide Hotels is one among many where you can accommodate or taste delicious foods in the Multi cuisine restaurants Near BIAL.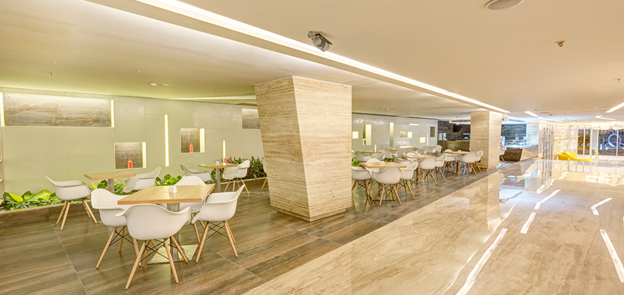 The Hotels in North Bangalore serves the best food that creates a twisty and enchanting fusion. At coffee shop order fresh brewed coffee available in the premises of the Attide hotels Bangalore. Start the day with delightful breakfast and end it with lip-smacking dinner only at Attide Urban Flavours and Cafe Delicas. This hotel near Bangalore international airport offers lavish stay and delectable menu to its guests.
Taste the authentic food that will offer you the perfect dining experience. Urban Flavours is a multi-cuisine restaurant at Attide hotel Bangalore that serves a variety of dishes that keeps you out of the world with its delectable taste. The several restaurants located in the prime locality of Bangalore North Hotels near BIAL serves richly made cuisines that can pamper your taste buds to crave for more. The variety of foods served in Urban Flavours multi-cuisine restaurant is perfectly blended with flavours. Attide hotel near Jakkur Aerodrome offers international yet local ambiance with a touch of classiness when it comes to their multi-cuisine restaurant and cafe shop that will be open 24 hours to serve freshly brewed coffee. Guests can enjoy free internet access, complimentary breakfast, and room services at Attide Hotels.
Let the occasion be any; you can experience a memorable and comfortable stay like never before at Attide Hotels. In Urban Flavours Multi cuisine restaurants in Yelahanka, Bangalore and Cafe Delicas, a 24 hours coffee shop open in Yelahanka offers an amazingly delightful and truly scrumptious menu in a pleasant ambiance that introduces you to the authentic taste. This Hotels rooms near RMZ galleria feature appealing interiors and decorated with classical yet stylish decor. There are many Business hotels near Jakkur Aerodrome and at Yelahanka where you can have a meeting with your clients. Spacious rooms, delightful menu at restaurant and 24 hours coffee shop is what makes Attide Hotels a perfect choice. Well, Attide Hotels will make best Business boutique styled hotel that offers comfortable stay with all the lavish facilities.