Dining
A dining experience you won't forget!
Inspired cuisines and authentic flavors defines the dining places at Attide. We want our guests to find everything they want right in our vicinity and hence, the three dining options! With a multi cuisine restaurant, a bar, and a cafe, you don't have to go anywhere else to dine when you are at Attide.

A hot cup of cappuccino, a buttery chocolate croissant, and a bowl of exotic fruits- doesn't that sound deliciously wonderful! Cafe Delicas is a cafe under Attide that is a 24 hour open coffee shop that offers a wide variety of hot/cold beverages along with baked goods and light snacks. This is the perfect place to grab a bite and gulp down a shot of espresso before you head out for a meeting! Going sightseeing in bangalore? Grab a smoothie from Delicas before you head out!
Urban Flavours is a multi cuisine restaurant and deemed to be one of the best multi cuisine restaurants near Bangalore International Airport. The place serves a wide range of local and international cuisine that is prepared in a way to stay true to the original flavour of the cuisine. The menu has some amazing dishes that are a fusion of different cuisines. The buffet at Urban Flavours is famous among the locals and is definitely something you should try while staying at Attide!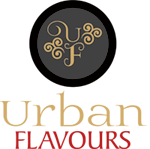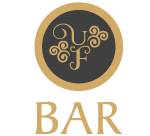 Be it relaxing with a drink or letting your hair down and having fun, UF bar is the place to be at. The UF Bar located right next to Urban Flavours is well designed with modern interiors to create the right ambience for the bar. Choose from our wide range of local and international liquor and delicious finger food. Feeling fancy and daring? Ask our bartender to whip you up a surprise cocktail!