Rooms
Relax, Refresh & Revive!
Discover the true meaning of luxury and comfort with Attide rooms near Bangalore International airport. Whether your visit is for the purpose of business or leisure, Attide has rooms for everyone! We have a total of 55 rooms which are divided into three categories:
Executive Rooms:
The executive rooms are perfect for a business traveler and comes with a twin/double bed. The interiors is done in warm muted colours and bright accents in the colour of burnt orange for pillows and duvet covers. This room comes with a safe, TV, minibar, an attached bathroom, and more.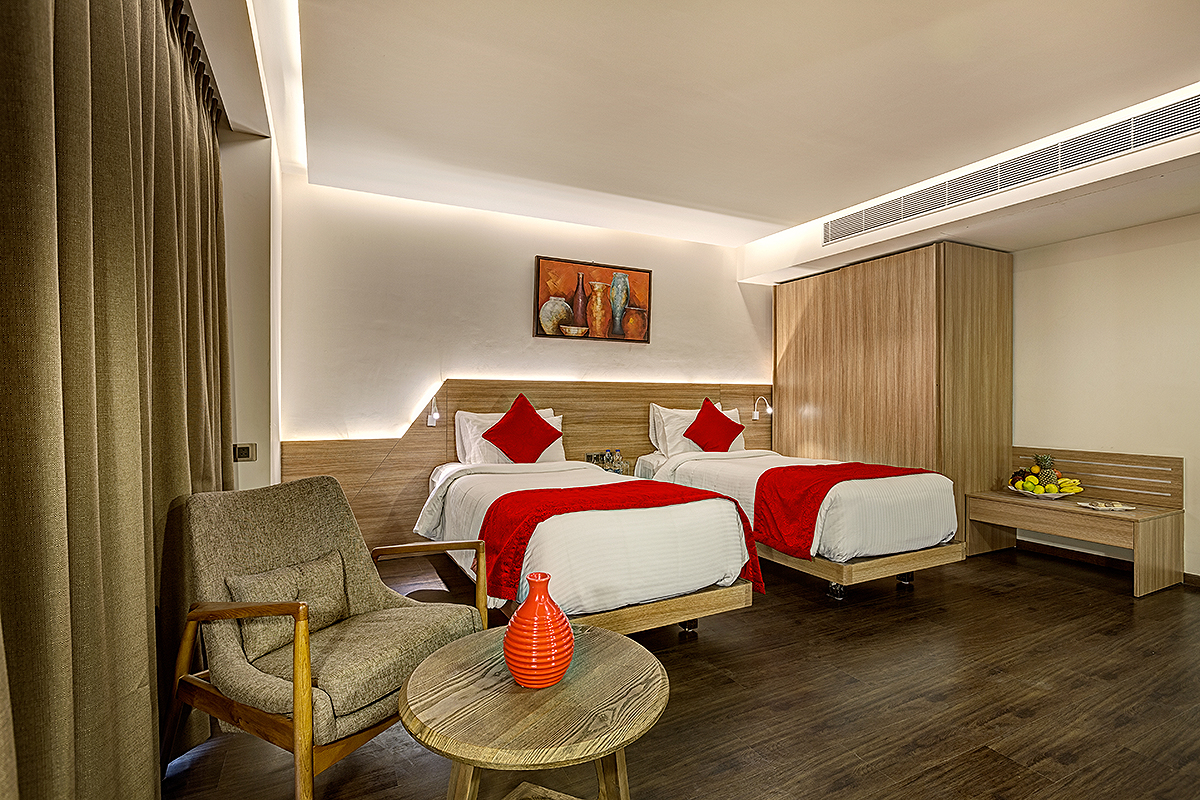 Superior Rooms:
The superior rooms are well designed in light colours and the interiors are in warm earthy colours. The rooms is spacious enough and comes with a closet, TV, mini bar, an attached bathroom, and basic necessities. The room also has strategically located windows that make provision for natural lighting to enter the room.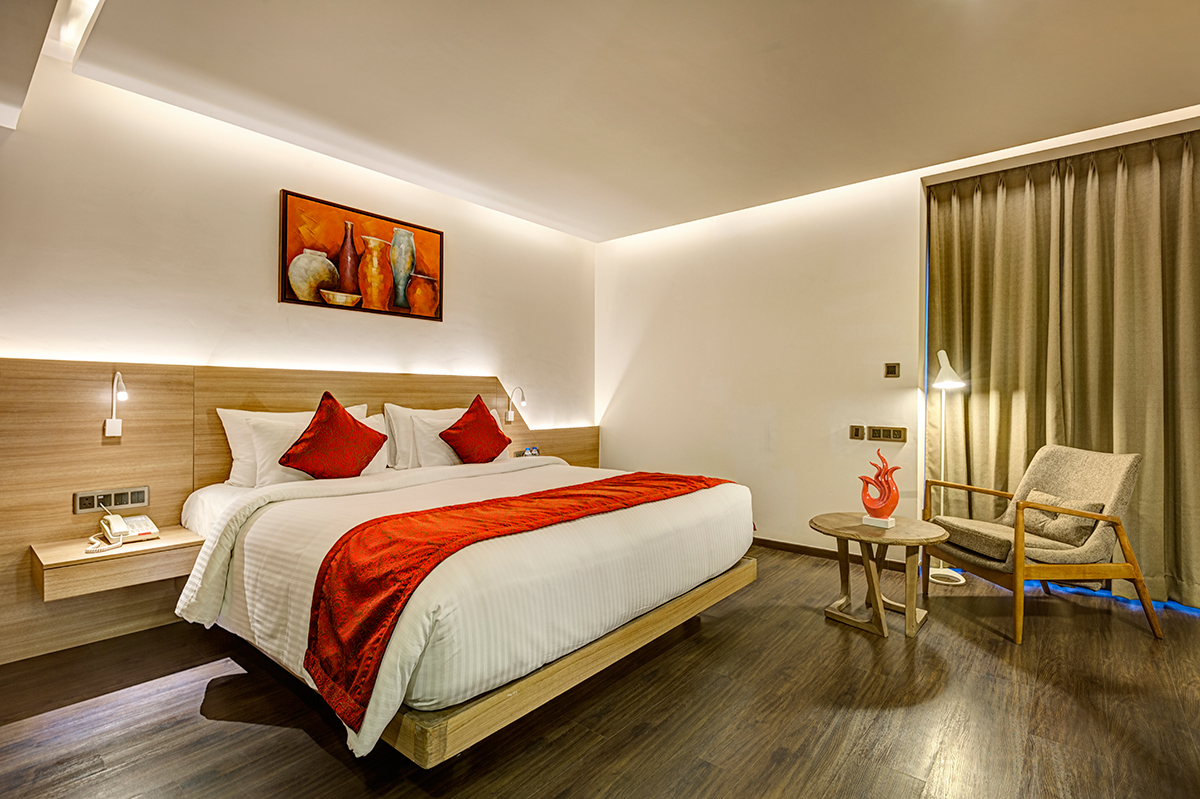 Suites:
The suites are the most luxurious rooms out of the lot. These humongous rooms come with a seating area with a sofa, a walk in closet, safe, TV, minibar, refrigerator, desk, an attached bathroom, and more. The bathroom is quite huge and impeccably designed with special lighting. The suites are your best bet if you want to experience luxury at an affordable price.